DAILY VERSE
There is therefore now no condemnation to those who are in Christ Jesus, who do not walk according to the flesh, but according to the Spirit.
Romans 8:1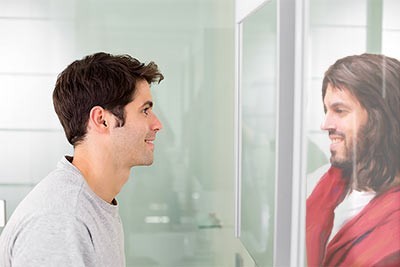 DEVOTION
I was thinking about how God sees me the other day. With all my flaws, how can he still love me the way He does?
When God looks at those who follow Jesus, He sees Jesus. He doesn't see our failures or mistakes, our shortcomings or outright disobedience. He sees His Son in us! That is the result of Jesus' sacrifice on the cross. By taking our place, God no longer sees or sin, He sees His beloved Son.